Nike Romaleos 4 : Weightlifting Shoes
In this article we are going to talk about the new model of weightlifting shoethe Nike Romaleos 4.
Three years have passed since the first edition of the previous Romaleos model and this 2020 is the year in which the 4th version of this well-known shoe is expected to be released.
The previous model, the Romaleos 3we saw a major shift towards a more "crossfit" shoe. The new Romaleos 4 recaptures the essence of the weightlifting shoe, reminiscent of the all-time favorite, the Romaleos 2.
In fact, there are still people who write to me asking if I know of a store where you can buy the Romaleos 2, but it is a discontinued model.
The good news is that you will like the current model just as much as the 2.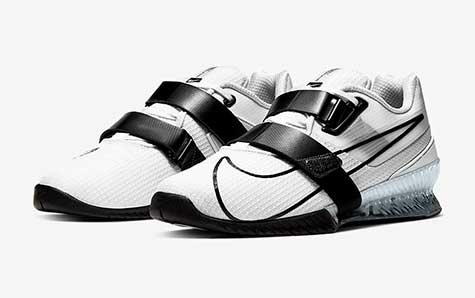 Where to buy Romaleos 4?
The best place in case of an incident is to have purchased directly from the official Nike website to ensure the best warranty and service.
What is the price?
The price of the Romaleos 4 is similar to that of its predecessors, around the 200€.
What's new in Romaleos 4
Most weightlifters were still using the Romaleos 2, because when you put them on you felt like you were glued to the ground.
With the Romaleos 3, they moved away from a pure weightlifting shoe design. In 2020, they decided to keep the Romaleo 4 as a lifting shoe and create a new hybrid model, which is reminiscent of the Romaleos 3.
They are the Savaleos and if you are interested in learning more I recommend this analysis.
Highlights include:
Ultra-stable platform
It has been redesigned the base of the heel with an adhesive rubber to create a more stable platform.
With a 20 mm drop (heel lift) and the stiff midsole provide maximum transfer of power from the ground to your body.
Two straps
Added another strap at the very top (near the ankle and above the laces) to increase the feeling of locking and support.
Colors available
Romaleos 4 red / crimson