Reebok Nano 9 full review of the new shoes
This model has been replaced by more modern versions. I recommend you take a look at the most current models in the following article:
The first reviews already anticipated the great success of this new nano model and it was expected to be very well received by users.
Now that my shoes have been through a variety of workouts, I can share with you the standout elements of this new purchase for you to consider as a candidate for your next CrossFit shoe purchase.
Aesthetics of nano 9
The first thing we evaluate about a sneaker is its look, we can't help but look at it and generate the first opinion. The highlight is the return of the old Reebok logo and disappearance of the delta.
For many, this retro touch enhances the aesthetics of the shoe as it reminds them of the symbol of a lifetime, that of their shirts, pants and shoes when they were young and did not even do CrossFit. Although it is true that this is a mere detail that does not influence the functionality of the shoe, there can be opinions of all kinds. Personally, I'm one of those who prefer this new look with the usual logo, it must be that I'm getting older... but my first nano 2 had the Reebok vector and it was a model that I liked a lot.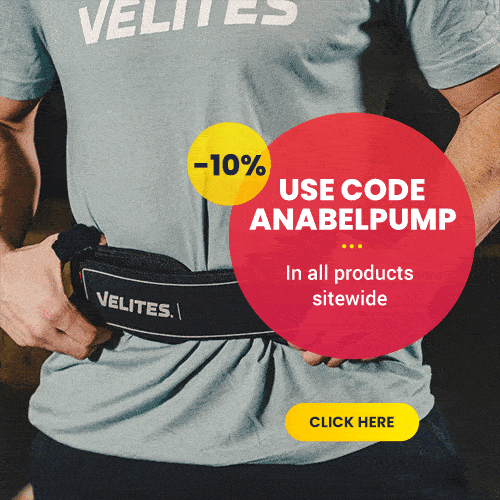 Even so, you can still find the delta symbol on the tongue of the shoe.
What is flexweave material?
Flexweave is the material that covers the entire shoe, is flexible and slightly shiny. It is made of small filaments that are bonded together but at the same time allow the shoe to breathe.
This element plays a fundamental role in the shoe's resistance. It helps protect against the abrasion that can occur with all types of exercise, but no detail is left behind as it also allows the shoe to be flexible.
Inner boot
To ensure that the shoe is comfortable, the nano 9's design incorporates a boot that encases the shoe on the inside and therefore wraps around your foot to prevent it from coming into direct contact with the flexware.
This intermediate layer is padded, as is the tongue, which has not undergone any significant changes.
Midsole
In this model, the reinforced midsole is raised on both sides of the heel to aid stability, especially necessary for weightlifting. At the same time, it adds extra durability to the shoe by protecting it from exercises such as rope climbing.
The other half of the sole, the forefoot, is somewhat more flexible to allow for comfortable movement.
The drop of the shoe is still 4 mm. which provides the sensation of being in contact with the ground.
Lanyards
The laces are flat and sufficiently wide. Those with a particularly narrow foot may need to adjust the laces of the shoe more, as they may feel a little wider than in previous models.
Where to buy the Reebok Nano 9?
Once you know the size of your shoes, you can buy them on Amazon because they are discontinued in Reebok. The price may vary but I recommend you to be attentive to my social networks because there I will announce the offers that may be and so you can save a few "eurillos".
Current offers
Behavior of the nano 9 for CrossFit
And beyond aesthetics, when a crossfitter decides on a shoe for his workouts, he wants it to deliver on all wods, no matter what he has to do. Let's analyze the points that matter most to us.
Comfort and flexibility
Thanks to the very fine flexwave mesh, in which the filaments are more tightly woven together than in previous models, the shoe feels flexible.
It also has a little more space in the toe of the shoe. Something that is especially appreciated if you have a wide foot.
The forefoot midsole also contributes to that feeling of flexibility and comfort, as it is reminiscent of the material usually used in running shoes.
They are so comfortable, you can even wear them the rest of the day even if you are not training.. It's a point to note, since I usually leave the house in the morning and wear my training look all day long. I can't say that I can spend the whole day in CrossFit shoes with any model of shoe. With the nano 9 I can stand for more hours without feeling tired feet.
Are the Nano 9s suitable for running?
I always emphasize that a shoe that is good for CrossFit is not good for runningsimply because they need opposite characteristics.
If you are looking for a shoe to run often, even if not long distances, you should get a running shoe. If we want to evaluate how the nano 9 reacts in a CrossFit wod with running, the nano 9 is one of the best CrossFit shoes I've tested in the most recent models.
On the downside I can only point out that they are slightly heavier than other shoe models. Personally wearing them I have not noticed any impediment but the data says that they are heavier.
Undoubtedly the midsole that gathers the foot on both sides provides that extra that you need. The evaluation of the stability provided by the nano 9 is good.
Are they good for weight lifting?
Overall, the shoe's design combination makes it good for weight lifting like squat, deadlift... The stiffer midsole and low drop help that grounded feeling.
And for those same reasons, it also passes the weightlifting exercise test. But as with running, if you want a weightlifting-specific shoe that helps you overcome typical ankle mobility issues and gives you extra toughness, check out the these models.
For plyometric exercises
Box jumps, burpees and whatever they throw at us, are no problem for the nano 9. Just as they are comfortable for running, the shoe responds well to the rebound we need in this type of exercise.
For rope climbs
At pregnantIt is not advisable to climb the rope to avoid unnecessary risks. But I will tell you that Froning, the Greatest Of All Time, assures that he has done more than 200 rope climbs with the same pair of nanos 9 and they are still intact... If our god says so, it must be true.
Summary:
In my opinion, the nano 9 is a very complete shoe for CrossFit and should be a very good candidate if you are thinking of renewing your training shoes.. I have nothing negative to highlight as for example happened to me in a nano model of years ago that was very hard and uncomfortable. The nano 9 meet the expectations and are versatile, comfortable, flexible, stable and also beautiful 🙂 .
Questions and answers
Is it worth upgrading from Nano 8 to Nano 9?
Every year new models of CrossFit shoes come out, taking into account that you are a lover of only one of the brands that are dedicated to it, for each season you are going to have at least 3 shoes at your disposal.
The designs of these shoes are not really made in any way and you can rest assured that nano's are built to last. Does that mean that you will or won't have to renew them? Well, it depends on how much you use them and how dedicated you are to being fashionable in the box.
The review is intended for you to see if the shoe fits your needs or not, but if your needs are met with a fully trainable shoe, new nanos are not going to improve your fran time or raise your snatch rate. You might be better off investing in a new running shoe if you've already logged a lot of miles or a weightlifting-specific shoe if you don't already have one.
What number am I in Nano 9?
The Reebok sneaker design is especially generous and I'm still half a size smaller in the Nano than in other sports brands. If you were already using this brand, the nano 9's don't size any different than the previous ones, but if these are your first Reebok shoes, these are my references.