Dallin Pepper has earned his name in the world of CrossFit, being the first athlete to win the <> title 3 times in a row (2017- 2018 - 2019). But that's just the beginning of his story.

Age: 21 (October 2001)
Height: 183 cm
Nationality: American
City: Spanish Fork, Utah
Weight: 98 kg
Instagram: @dallinpepper
Affiliate: CrossFit Naples, Naples, FL.
Programming: Brute Strength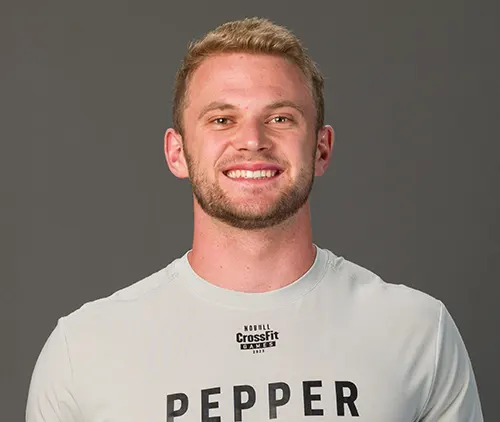 2023
CrossFit Games 2023
Pepper achieves his best result to date at the Games, becoming the 5th fittest man in the world.
He finished the first day in 9th place, while the next two days he dropped to 11th.
However, Pepper managed to cap off his last day of competition in style, winning the final Nobulls event of the season. CrossFit Games 2023and therefore, this being his first individual victory.
Prank with Hopper
On the day of check-in, Dallin showed up wearing a special jersey. He had replicated the jersey of the Clemson Tigers soccer team that Jayson Hopper he used to wear, with the same number (88) and color. The only thing, on that occasion, he replaced the name on the back of the Hopper jersey with Pepper, as a little mockery towards his good friend, alluding to "I'm coming for you Hopper!".
When CrossFit HQ released the new rules regarding the equipment allowed and prohibited to be used in competition for the upcoming CF2023, Dallin Pepper went viral by sharing a post on Instagram showing how the valid and invalid calluses were the same.
North America East Semifinal
Pepper gets his pass to the Games by climbing the podium in 3rd place.
He managed to finish all events in 10th place or better, earning his first victory as an individual in a Semifinal event in Event 7. In addition, with an official time of 3:49.40, Dallin set the record for this event.
Quarterfinals
Dallin wins the North America East quarterfinals, earning a 3rd place finish worldwide.
2022
CrossFit Games 2022
After 3 years since he won his last CrossFit Games, Dallin participates for the first time in the highest category of the CrossFit Games. He finished in 19th place.
Semifinals
He earns his Games invitation after finishing 2nd in the Mid Atlantic CrossFit Challenge.
In January, he moved to Naples, Florida to train with the Brute Strength team and athletes such as Danielle BrandonEmma Cary and James Sprague.
2021
It remains at the door of the Games for 1 place.
At the age of 19 she marries her partner.
2018
Wodapalooza
First Wodapalooza - 5th classified
He met Haley Adams at Wodapalooza, and she told him she was going to Brute Camp, Dallin went and fell in love with everything Brute taught.
Pepper joined Brute Strength in 2018. He was the first athlete under the supervision of Matt Torres, current owner and CEO of the programming.
3 times CrossFit Games Teen winner
In his first year (2017), Dallin had the goal of qualifying for the CrossFit Games, and ended up winning.
He set out to be the first "Teen" to win the CrossFit Games 3 times and he did it.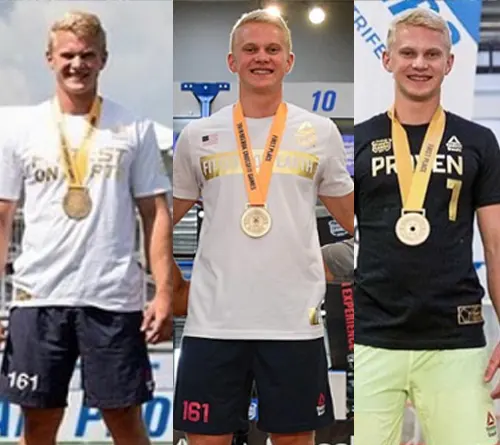 2019 – 2018 – 2017
Curiosities
A bonus point for Pepper is that he is a multi-sport athlete. During high school he played soccer, baseball and basketball.
He started practicing CrossFit in 2015 when he was 13 years old. He confesses that he saw the CrossFit Games 2015 and thought: "I want to do this". He started in the sport alongside his father, with some kettlebells and barbells in their garage at home. It wasn't until December 2015 when they both joined an affiliated box.
Both his father and his mother, fully devoted themselves to his needs so that Pepper could dedicate 100% himself to training and thus become a professional athlete.
His father defines him as an "old soul" as Dallin has always mixed with people older than him, when he was 15 years old, his training partner was 8 years older than him and a son.
He has never liked to party or stay up late and considers his father his best friend.