Jacqueline Dahlstrom is a professional CrossFit athlete. She previously studied science engineering and worked as a mathematics teacher.
Date of birth: 1991
Height: 1.67 cm
Weight: 67 kg
Place of birth: Fredrikstad, Norway
Residence: Majorca
Instagram: @jacdah
Programming: The Progrm
Most recent
2022
CrossFit Games 2022
Her final result was 15th. The highlight of her participation was an incredible second place in the sanbag clean event where she managed to lift 1.7 times her body weight (240lb/ 109kg).
Strength in Depth 2022
She won the Semifinal in England that earned her the pass to the CrossFit Games.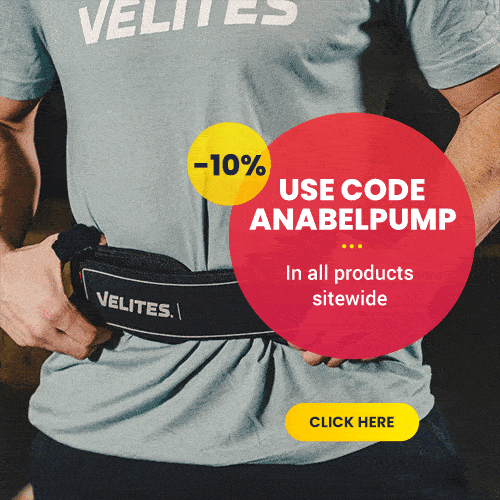 2021
ROGUE Invitational
The athlete gets the invitation to participate in this competition thanks to her good result in the past Games 2021 (17º).
On the other hand, in this competition the athlete finishes in the last position of the table. After the result, the athlete shares her reflection on the weekend in her social media. Jacqueline recognizes that she was not well-prepared for a competition where the strength component is so important, but announces that it would not happen again.
2020
Winner of the Taronja Games
She won the Taronja Games 2020 where she did not leave the first position after the second event.
Decides not to participate in the Open 2019 as she has not recovered 100%. She does compete in the Norwegian CrossFit Championship despite not feeling recovered, and manages to finish 4th.
2019
CrossFit Games 2019
Participates injured at the CrossFit Gamesdue to overexertion during a wod of the French Throwdown in which it was necessary to make 10 sets of sumo deadlift high pulls. The result was a nerve impingement in the lower back.
She made it through the first day of competition, however, she did not make the cut in the backpack race as he was still in pain from the injury.
Won 2 sanctionals in 2019
In 2019, becomes one of the athletes who manages to win the most official competitions (Reykjavik CrossFit Championship and French Throwdown). In addition, she placed in the TOP20 of the Open and qualified for the first time for the CrossFit Games.
Competition results
| Year | Games | Regionals / Competitions | World Open |
| --- | --- | --- | --- |
| 2021 | 17ª | 20th ROGUE invitational | 14ª |
| 2020 | | 4th Norwegian CrossFit | 23ª |
| 2019 | 45ª | TOP 20 World, 1st in French Throwdown and Reykjavik CrossFit | 22ª |
| 2018 | | 1st Torian Pro, European Showdown, Spanish Throwdown and French Throwdown. 6th (Meridian) | 73ª |
| 2017 | | 2nd Torian Pro, 8th (Meridian Regional) | 38ª |
| 2016 | | 21st (Meridian Regional) | 178ª |
| 2015 | | | 758ª |
| 2014 | | | 7626ª |
Marks with bar
| Movement/WOD | Stats |
| --- | --- |
| Back Squat | 135 Kg |
| Clean | 106 Kg |
| Clean & Jerk | 105 Kg |
| Snatch | 83 Kg |
| Deadlift | 150 Kg |
| Fran | 2:03 |
| Grace | - |
| 5k run | 20 min |
| Pull-ups | - |
Jacq Dahlstrom before CrossFit
The top athletes from the Semifinals will be invited to compete at the 10 years old, she started horse riding, she tried several sports such as swimming, handball, soccer and gymnastics,but failed to fit into any of them.
The top athletes from the Semifinals will be invited to compete at the 16 years old, she quit horse-riding and started in the world of fitness and running.. She competed in Fitness in 2012 and 2013 nationally placing 2nd and 3rd. After this period she felt she wanted to improve physically, feel stronger and increase her capabilities.
First time in CrossFit
It was in 2013 that she decided to try CrossFit without leaving fitness. In this transitional period Dahlstrom did cardio sessions in the box and strength in the traditional gym.
That same year, the owners of the box recommended her to take the Open even though she did not know how to do the double unders, and some weightlifting exercises, but she was able to do several exercises in a strict way such as toes to bar or pull ups.
At the beginning of 2014 she left CrossFit because of the pressure to compete.
After 6 months training at the gym, Jacqueline started to feel bored with that kind of training and that's when resumed CrossFit classes in September 2014..
Jacq spent time improving her skills and perfecting each movement, her goal was to be able to perform all exercises and in the Open 2015 she managed to be 3rd in Norway (54th in Europe). These results made her decide to take it more seriously and start a specific program to be able to go to Regionals.
In 2016 she participated for the first time in Regionals and would do so every year thereafter. That year she started The Progrm programming with John Singleton.
In 2017 meets Singleton in person and designed a more specific programming for her objectives. In that year she finished 8th at Regionals.
In 2018, she came very close to qualifying for the Games by placing 6th at Regionals. (only 4 qualified). Two weeks later she won the French Throwdown and in the same year the Spanish and the Torian. They decided to participate in more competitions to gain more experience and then she moved to Mallorca.
John Singleton also becomes Jacqueline's partner.