If anyone needs no introduction in the CrossFit world it's Rich Froning. The CrossFit athlete that made history as the only individual athlete to win the CrossFit Games for 4 consecutive years. (2011, 2012, 2013, 2014).
Many people consider him the GOAT (Greatest of all time) of the sport. However, with the emergence of Mat FraserIn the last few years, the discussions about who is the better of the two have grown.
It is worthwhile for us to know more details about this CrossFit God.
Biography
Date of birth: July 21, 1987, Michigan.
Height: 1.75 m
Weight: 89 Kg
He moved to Cookeville, Tennessee, where he currently resides. He played baseball and soccer there during his high school days. He later left baseball and football to work for the Cookeville Fire Department while attending college at Tennessee Tech University. It was then that he learned about CrossFit and began to focus his efforts on the sport.
Results
His most outstanding achievements are:
4 times winner of the CrossFit Games in individual.
6 times winner of the CrossFit Games as a team.
12 times on the podium of a CrossFit Games.
4 times winner of individual and team regionals.
3 times winner of the Open.
12 participations in the CrossFit Games
2023
Semifinals
Rich Froning announced in the podcast they did before Semifinals, that he will not continue after the Age-Group Semifinals.
"This year I will not be competing live at the CrossFit Games. I will be there to support the athletes and do activations with Mayhem."
He remembered that he is also the spare athlete on the team, but in a humorous tone he said that he would only compete if someone dies. - Let's hope you don't compete," said the presenter.
In the most recent vlog he published, he commented that he felt discomfort in his back and even pain when he did the thrusters. When asked about the moment when the Games invitation email arrives, he says without hesitation: DECLINE!
2022
Rich Froning announces on the Sevan podcast, his plans for 2023 and assures that he will not compete in teams.
His intention is to make the Open, Age Group Qualifiers and Semifinals, to compete in the 35-39 division in Masters. As long as it allows him to share more time with his family.
He has also commented that he is recovering from a shoulder injury that has been bothering him for 2 years. If he is not forced to undergo surgery we will see him in the Masters division.
With renewed team, revalidates the CrossFit Games team title.
2021
Win again the CrossFit Games as a team.
With the changes in the CrossFit Rulebook, you are forced to change the team members.
In 2020 he decided to create his own competition, the Mayhem Classic, held in his own CrossFit Mayhem box.
In 2018, he again won the CrossFit Games with his team.
Recently, in the Open 19.2 He beat his own record since this wod was a redo from the Open a few years ago, and achieved the best mark in the world.
In 2010 Froning managed to qualify for the Regionals , and from there made it to the CrossFit Games that same year. In his first year of appearing he took second place after a loss in a rope wod. He certainly took good note of his limitations and didn't let it happen again. The following year he qualified for the Games again and won 4 years in a row.
After winning in 2014, he announced his retirement as an individual competitor and it was then that he started participating in the team division representing CrossFit Mayhem Freedom. In this division he won in 2015 and 2016. In 2017 he came in second place and Rich's outraged face was very famous that despite being on the podium he was not satisfied with the result.
Rich Fronning owner of CrossFit Mayhem
Rich founded CrossFit Mayhem where he does part of his daily training sessions. The athlete himself confesses that he does not take days off, and that he usually trains at least two sessions a day, although it is common for them to be up to three.
One of his inseparable training partners is the military officer Josh Bridges with whom he has a very good relationship.
This past season, it has also been visited by the world's fittest players. Tia Clair ToomeyAustralian by birth, has moved to the United States to better concentrate on her sporting career. The world's fittest woman has her husband Shane as her coach, but since this season she has also been coached by Rich Froning.
Since Rich is an athlete of great prestige and reputation among his peers, he also receives a visit from Mat Fraser, who had also won the CrossFit Games 4 times in a row.
Undoubtedly CrossFit Mayhem is the best meeting point for the sport's elite athletes and their fans. Froning organizes training campuses for very affordable prices. If you are also interested in following his programming and having him as an online coach, you can pay for your services for only $2000 per month. That's what comes with having won the Games 4 times in a row, everyone wants to have you as a reference expert.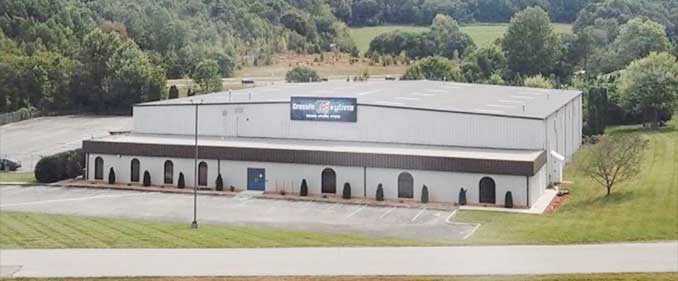 Rich Froning Diet
Rich Froning has always made quite a joke about his diet. Somehow he hinted that with all that he trained he could afford to eat without much thought. As time went by, he began to give it the importance it deserved and works with Renaissance Periodization, as well as a company that prepares healthy food as he does. Fitness Power Food (with the code ANABELPUMP you get discount in your orders).
Froning Sponsorships
The athlete has managed to work with the best brands in the market thanks to his track record. The most recognized companies are Rogue and Reebok. Within the Reebok sports brand, he has his own line of clothing, sneakers, etc.
Curiosities
Tattoo by Galatians 6:14
Froning is one of those athletes who likes to train shirtless and that's why we all recognize your rib tattoo. Says Galatians 6:14 and it corresponds to a bible verse in which you can read: "May I never boast except in the cross of our Lord Jesus Christ, through which the world has been crucified to me, and I to the world" which is Spanish for "Que nunca me gloríe, excepto en la cruz de nuestro Señor Jesucristo, a través de la cual el mundo me ha sido crucificado, y yo al mundo" (May I never boast except in the cross of our Lord Jesus Christ, through which the world has been crucified to me, and I to the world).
Froning is a very religious athlete no doubt, that is one of the clear demonstrations. A tattoo that makes reference to a bible verse.
Chris Hinshaw, your aerobic capacity coach
Chris Hinsaw is the best coach we know within the CrossFit field specialized in aerobic capacity. It is known, because Chris himself explained it, that he started doing CrosFit in Jason Khalipa's box, for whom he had great admiration.
When Jason learned that Chris had been a great triathlete, he asked him to help him improve his aerobic capacity and Chris with deep respect accepted the job. It was a time when both Khalipa and Froning had serious aspirations to win the Games, and Khalipa only gave Chris one condition: "I'm going to do it.that he never trained Froning". At the time, Chris was so honored to be able to train Khalipa that he accepted without thinking about it.
In 2014, Jason decided to retire from individual competition and it was then that Froning took the opportunity to call Chris and ask for his services. In that call, Froning acknowledged that he knew about his ban on coaching him but understood that since Khalipa had already retired, the deal had already been fulfilled. Chris was a little embarrassed that Khalipa knew he had agreed to such a deal, but at the same time he was very flattered that a professional like Froning would ask for his help.
To top it off, Chris received a call from Khalipa after the fact in which he still reminded him that they had a deal and that he couldn't let him down. To which Chris reminded him that he was already retired from individual competition, but Khalipa wanted him to keep it going because he wanted to continue competing at least at the team level. Evidently, Chris had accepted the job and knew deep down that Khalipa even though he understood the situation and accepted it had been upset that he ended up coaching Froning.
Rich Froning's wife
Rich Froning is married to the girl who has been his girlfriend throughout his adolescence. They themselves made public their interest in forming a family despite the problems they were having to conceive a baby and that is why they chose adoption. Hilary in particular, has been the one who has been telling the most about how complicated the process is, in which there were several denied adoptions, with the time delay that this entails for each one. With a lot of desire, they have always kept fighting until now they have a big family with 3 children: Lakelyn, Richard and Ivy.
Froning's Instagram
We know Froning is an exclusive guy, so much so that he doesn't have to follow on Instagram neither the brands he has a business relationship with, nor the Games, nor his athletes... Just his wife Hilary. I guess it's a nice demonstration of love. Follow him on his Instagram account.