Greg Glassman co-founded the CrossFit trademark with his then-wife Lauren Glassman in 2000.
Greg was a gymnast and in his teenage years discovered how weight training and barbell lifting could help him become a better gymnast.
These were the beginnings of the functional training method that he gradually developed over the years of experience in the fitness industry.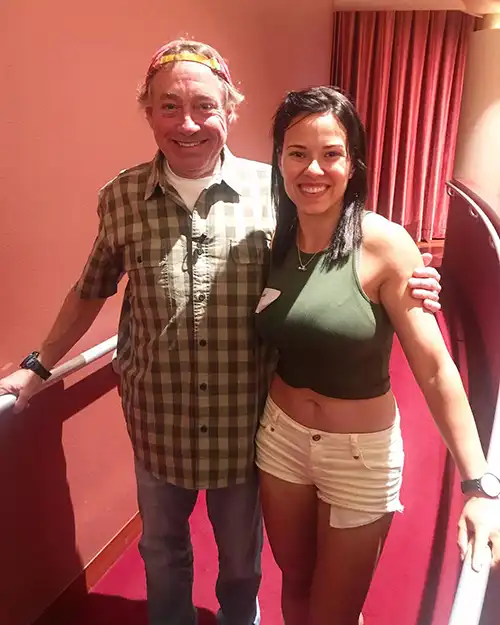 Greg Glassman retires and sells CrossFit
Greg eventually sold the company to Eric Roza, who got help from an investment group to afford the gigantic operation. The price was never disclosed.
On June 9th, CrossFit issued a press release announcing Greg's resignation as CEO and appointing Dave Castro in place: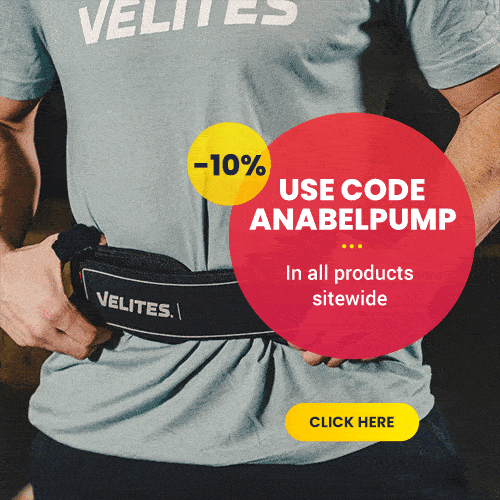 "I am resigning as CEO of CrossFit, Inc. and have decided to retire. On Saturday I created a rift in the CrossFit community and unintentionally hurt many of its members. Since I founded CrossFit 20 years ago, it has become the largest network of gyms in the world. They are all aligned to offer an elegant solution to the vexing problem of chronic illness. Creating CrossFit and supporting its affiliates and legions of professional trainers has been a labor of love.

Those who know me know that my only problem is the epidemic of chronic disease. I know that CrossFit is the solution to this epidemic and that CrossFit HQ and its staff serve as stewards of CrossFit affiliates around the world. I cannot allow my behavior to get in the way of HQ's or affiliates' missions. They are too important to jeopardize."

Greg Glassman
"CrossFit is a community - global, diverse and resilient. Every person in our community shares a common bond. We are all dedicated to a visionary and transformative approach to health and fitness. Our individual passions for that approach have forged an enduring community.

However, our community is wounded. Our shared bond brings together millions of people with different opinions, views and experiences. Friction is inevitable. Common ground, mutual respect and fellowship should also be inevitable. I am honored to assume the role of CEO of CrossFit, Inc. I hope that affiliates, coaches, athletes and other members of the CrossFit community around the world will do the right thing and never lose sight of the mission Greg established for all of us."
Dave Castro
Would this change be enough to calm the community?
Doubts arose as to whether this change will be sufficient to:
Greg Glassman continues to own the company's 100% and may continue to be the most important decision-maker.
Controversy with George Floyd
In the midst of a revolution in the streets around the world as people demand an end to racism, Greg Glassman makes a comment that resonates throughout the community.
On June 6, 2020, the CEO of CrossFit comments on a tweet from the Institute for Health Metrics and Evaluation calling for change to avoid racist situations like those that recently occurred. To this tweet, Glassman responds, "It's FLOYD-19," in a tweet writing about the public health problem of racism and discrimination.
Just two words that have been interpreted in different ways. Most believe that the CEO of CrossFit has insulted the death of the African-American citizen. These words have already caused great consequences in the CrossFit community, and it has already begun to be known that the boxes immediately rescinded the affiliation.
According to an Instagram user:
There are other interpretations that Glassman meant to imply that "the real health problem is racism.
Athletes show their rejection
The controversy does not end there. Katrin Tanja Davidsdottir shares a post on her Instagram account explaining her discomfort with Glassman's words and attaches screenshots of an email.
The email chain began with Alyssa (owner of Rocket CrossFit) letting Glassman know of her anger with the brand and her decision to end her affiliation with CrossFit after the brand's stance on the situation.
Greg responds to an email in a tone and with words that, unlike the tweet, leave no room for interpretation. The CEO says, in text, that "the confinement has affected you mentally" and that "you are doing everything you can to label us as racists, even though you know it is not true. He ends the post by saying he is "ashamed of you.
You can read both communications here.
Some boxes have announced the immediate break with the CrossFit brand. (Jason Khalipa, Kristi Eramo and Emily Bridgers)
In the midst of all this revolution, more athletes have spoken out. The very Rich Froning has announced in an Instagram video that he does not agree with these messages and that he does not want to be part of something like this. Likewise, Noah Olsen has stated that he will not participate in the Games, nor will Chandler or Éramo.
CrossFit rectifies
After the avalanche of responses to the CrossFit CEO's comments, we woke up to a tweet from Greg Glassman on the CrossFit account apologizing for his words.
Democratization of the CrossFit Games
In 2018, a few weeks after the Games and for several months, Glassman makes drastic changes to the company. His intention is to "democratize" the company:
Greg Glassman History
In 1995, Greg Glassman founded a fitness center in Santa Cruz (California) and soon after offered to train the Santa Cruz Police Department . .
With the good results his clients were getting, Greg Glassman saw his client base grow and began forming groups to make the classes profitable. He had great success because people liked to train in groups, there were enough people for him to keep an eye on everyone, and the business prospered.
In 2000, he founded CrossFit Inc. with his wife Lauren Jenai.
The first box associated with the brand was in Washington, D.C., and gradually the brand expanded. Today, it can be found in almost every country in the world.
In parallel with the growth of this discipline, the first competition of this sport was held in 2007, and since then each edition of the Games has been bigger than the previous one in terms of the number of athletes participating, the number of spectators following it and the spectacularity of the competition.
The success of CrossFit
Training sessions include movements typical of gymnastics, weightlifting, track & field , and more so as it increasingly incorporates more disciplines such as triathlon.
The fact that using high intensity either through loads or time pressure accelerates results in people who practice this sport. And it is the results that have made CrossFit a worldwide success.
Combined with the atmosphere created by community training, it creates the perfect conditions for people to keep coming back to the box to get results from that consistency.
The program is based on the results.
All boxes are equipped with a scoreboard so that class participants can measure the progress of the class WOD (learn more about the names that are used in this dictionary)
A stopwatch is used and the standards of movement are clearly defined so that everyone performs them in the same way. They offer options for all levels of participants. And this is a great source of motivation for people who are working out.
Lauren Jenai Glassman files to divorce
Announced as the 2009, Glassman's marriage broke up and they had to divide the business. The way to do the paperwork was to divide the assets equally.
As she explains, Lauren was forced to give up half of her business in order to go through the divorce, which was complicated and not finalized until 2013.
The brand is now valued much higher than it was in 2009 when the asset split took place. Greg obtained the financing he needed in the form of loans from other companies with which he had a close relationship to cover the $16 million that belonged to his ex-wife.
These were not easy times for Lauren, who saw how out of place she was professionally, along with the job of raising 4 children on her own, sending her into such a negative spiral that she ended up in depression.
She had dedicated her life to helping people live healthier lives, and at this point she was no longer able to take good care of herself by picking up bad habits.
Until there came a point where she understood that even if she wasn't part of the company she had with her ex-husband, there were still many people who needed her help to improve their lives. Knowing that she still had something to do in the fitness world, she resumed her professional career in the fitness industry, regardless of brand.
Fighting BIG SODA
If Greg Glassman is known for anything beyond his training method, it is for his fight against sugar. The CEO of CrossFit is keenly aware of the damage caused by industrialized food, and in particular, the damage caused by sugar.
Obesity is a major problem in the United States . The consumption of large quantities of industrial products with high amounts of added sugar has become normalized..
These food companies are very powerful and it is difficult to find an organization that dares to stand up to them. One of the most famous battles, which even ended up in court, is the one between Glassman and the famous Coca-Cola.
Greg is one of the few people who has decided to point the finger at these companies in an effort to open the eyes of the general public and encourage people to eat healthier.
As time goes by, more and more people have started to join the Paleo Diet . This diet has gained popularity in this sector because somehow the idea behind this brand is the same as the one promoted by the American company.
Greg Glassman's 100 most famous words:
Eat meat and vegetables, nuts and seeds, some fruit, little starch and no sugar. Keep intake at levels that support exercise but not body fat. Practice and train the most important lifts: deadlift, clean, squat, presses, C&J, and snatch. Likewise, master the fundamentals of gymnastics: pull-ups, pull-ups, rope climbs, push-ups, sit-ups, hand-walks, pirouettes, flips, flips, splits, and holds. Cycling, running, swimming, rowing, etc., hard and fast. Five or six days a week, mix these elements in as many combinations and patterns as creativity allows. Routine is the enemy. Keep workouts short and intense. Learn and practice new sports regularly.

Greg Glassman